LOGBOOK SERVICE
New vehicles tend to come with a manufacturer's warranty that will cover the cost of a lot of mechanical failures, potentially saving you a lot of money. However, to keep your warranty valid, regular services must be administered by a registered mechanic who then stamps and signs off the vehicle's logbook. Logbook services are also useful even if your vehicle is out of warranty, as a well-maintained logbook increases the resale value of vehicles. They can also reduce your overall repair costs, as they can catch small problems and fix them before they develop into something more serious.
At Ross Davidson Automotive we can provide logbook services for all light vehicles. Contact us to organise your logbook service today!
book now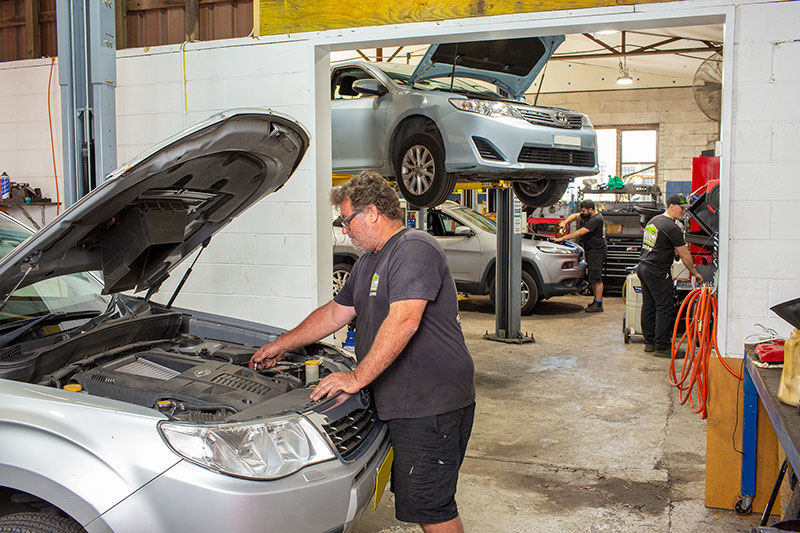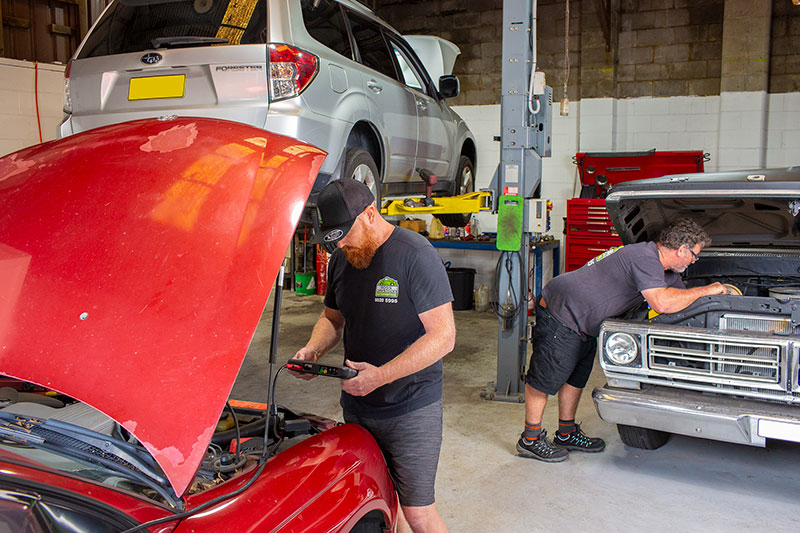 VEHICLE INSPECTIONS
Even though sellers are legally required to acquire a roadworthy certificate before they attempt to sell a vehicle, a pre-purchase inspection is generally a good idea as a roadworthy does not garantuee that a vehicle is without problems, just that it meets the bare legal requirements for safe driving.
Registration checks can also be helpful when you're thinking about buying, as they give you a lot more information about the history of the vehicle. Whether your seller is not being as open as they should, or if they are just unaware of the vehicle's full history, a registration check will allow you to find out if the vehicle has been written off, or reported as stolen, and whether the registration is still valid or has expired.
Here at Ross Davidson Automotives we can perform both pre-purchase inspections and registration checks for you. Get in touch today to organise an inspection!
book now
STEERING AND SUSPENSION
Your suspension and steering aren't just important for comfort, they are actually vital for your safety on the road. Poor suspension can substansially increase your stopping distance, which can be the difference between an accident and an emergency stop. As for steering, play in your steering wheel directly reduces your control of the vehicle, so it is critical that if you encounter any problems with your steering or suspension, you get them checked quickly.
At Ross Davidson Automotive our mechanics can fix:
Springs and shock absorbers
Bushing replacement
Power steering
And much more
Talk to us today if your steering or suspension is playing up.
book now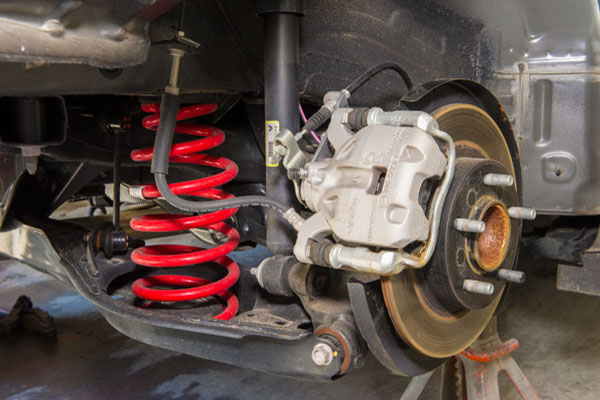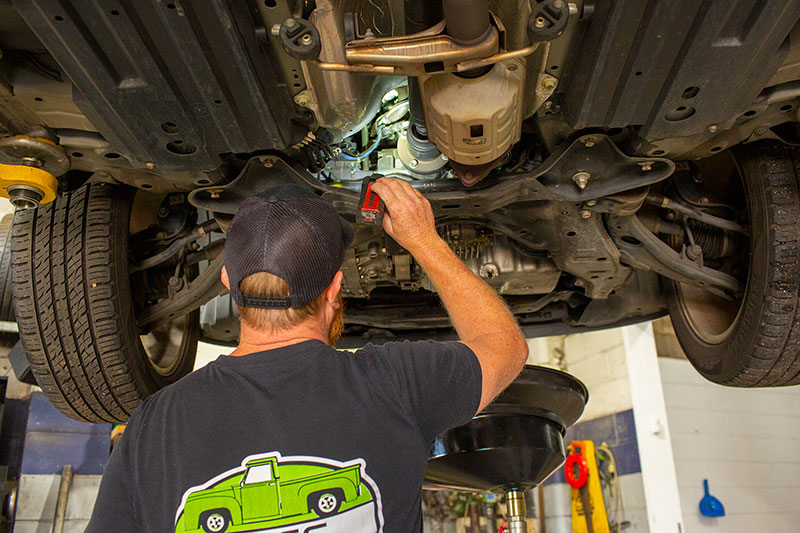 CLUTCH AND TRANSMISSION
If you notice a burning smell coming from under the bonnet, or hear that horrible grinding sound when you change gears, you could have a problem with your transmission. Ignoring problems in your transmission can develop into extremely costly repairs, so if you have noticed a problem with your transmission, you should get your vehicle checked quickly.
Here at Ross Davidson Automotive we can help you with:
Automatic and manual transmissions
Clutches
Slip differentials
Contact us today to organise repairs for your transmission system.
book now
RADIATORS AND COOLING SYSTEMS
If your vehicle is overheating, you are losing fuel effiency quite drastically, and more importantly, causing permanent damage to your engine's gasket head, pistons and cylinders. This will result in a greatly diminished engine lifespan.
At Ross Davidson Automotive our trained mechanics can work on:
Coolant flush and check for leaks
Head gasket replacement
Heater unit repair or replacement
Radiator repair or replacement
Thermostat repair or replacement
Get in touch if your vehicle is overheating today!
book now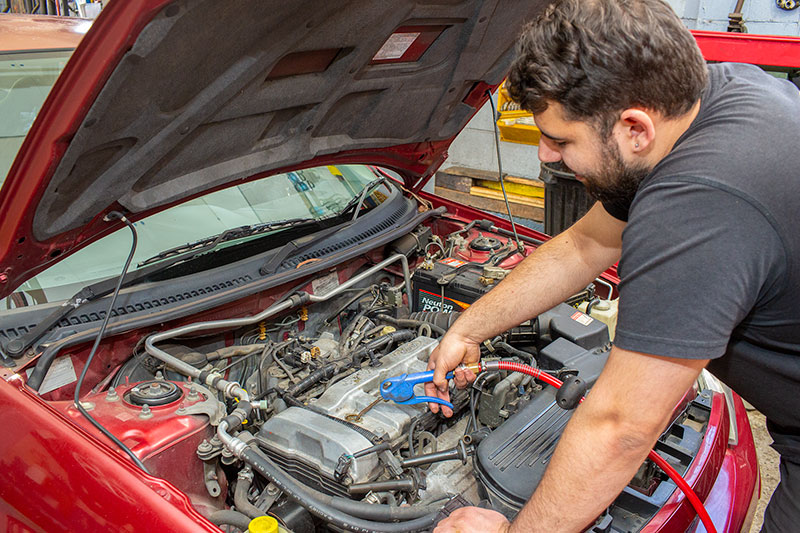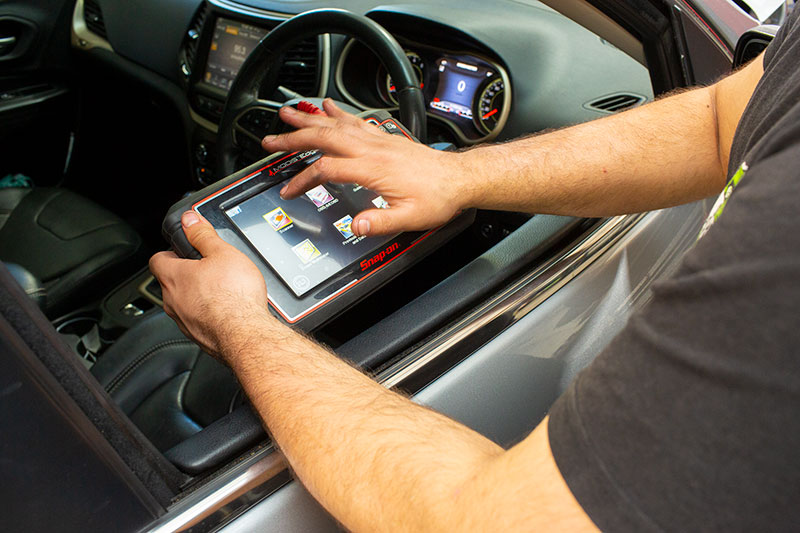 DIAGNOSTICS AND AUTO ELECTRICAL
Whether it's just a mysterious warning light blinking on your dashboard, or your car isn't starting, at Ross Davidson Automotive we are equipped with the latest diagnostic scan tools that we can plug into your vehicle's onboard computer to analyse the problem. Once we have discerned the problem, we can help you with the following automotive electrical problems:
Alternators
Starter motors
Battery testing and replacement
EFI fuel injection systems
Body electrics
Talk to us today to organise fixing any of your auto electrical problems.
book now
BRAKE SERVICES
Your brakes are the most important safety feature your vehicle has. Whilst airbags and other SRS help mitigate the damage of an accident, well maintained brakes will enable you to prevent it entirely. Please make sure that your brakes are well looked after, for the safety of yourself and your passengers.
Here at Ross Davidson Automotive we can help you with:
Brake machining
Brake line replacement
Hand brake repair or service
General brake service
Contact us today to get your brakes checked.
book now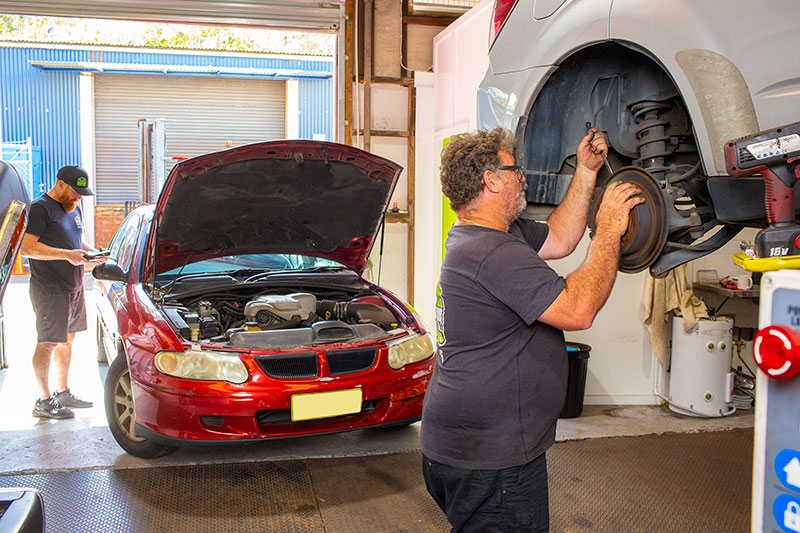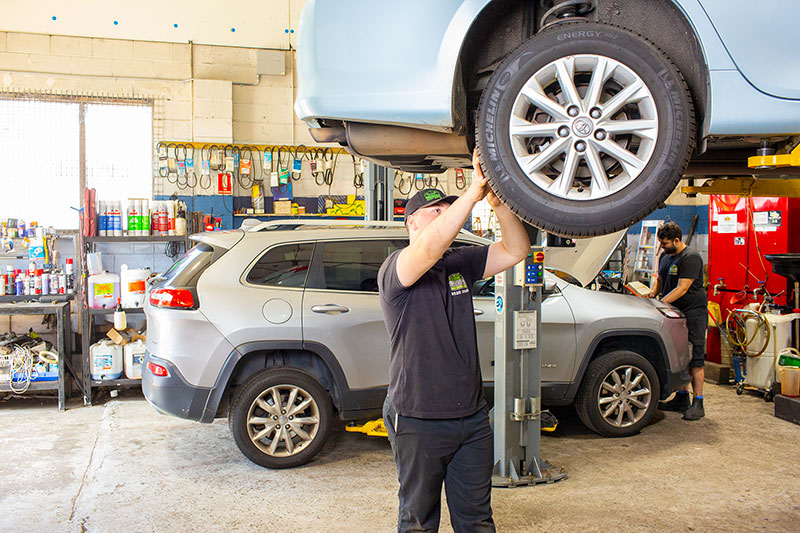 TYRES AND WHEELS
If your tyres are worn your vehicle loses a lot of grip on the road. Even if your suspension and steering are well maintained, poor traction means you will lose a lot of control while driving, especially in wet weather. Poor wheel alignment contributes greatly to tyre wear, in addition to negatively affecting your steering.
At Ross Davidson Automotive we are equipped to organise:
Wheel balancing and alignment
Major tyre brands for all makes and models
Get in touch today if you need new tyres.
book now